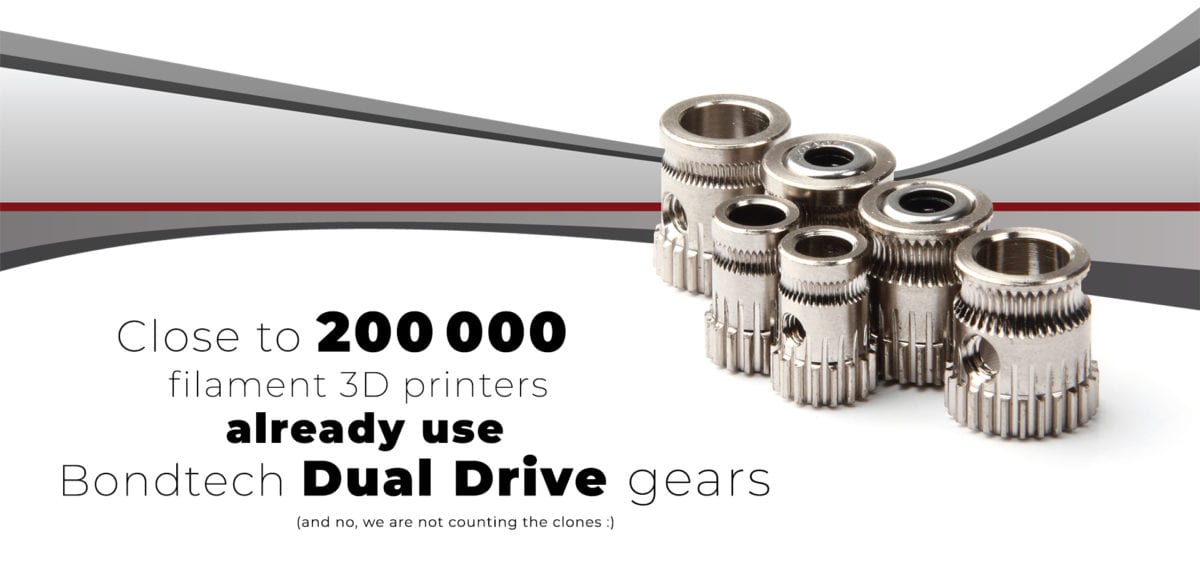 Extrusion push-force that keeps your filament flowing without fail.
---
3D printing will be more reliable
---
Material feeding is a crucial stage of the filament extrusion 3D printing process.
Bondtech single focus is on creating and developing technology and hardware that solves the feeding equation the right way.
Extrusion resolution that makes your printed part look wonderful.
---
3D prints will look better
---
Feeding through the nozzle the exact amount of material at the exact moment it is required, dramatically enhances the success rate and quality of the prints.
That's why we gear up our extruders and increase resolution 3 fold or more.
Extrusion control over soft, hard, abrasive, thin and thick filaments.
---
3D printers will save material
---
Grinding, slipping and filament shape distortion are common reasons for under performance and failure in filament 3D printing that cause much material loss.
We solved it with our hardened steel dual drive gears that embrace and push the material with precision.
Bondtech's SLS Textured Black is the new black.
---
Swedish design and engineering
---
Bondtech extruders and upgrade kits feature plastic parts SLS 3D printed, polished, and dyed with industrial machines to achieve that high class black hue and texture.
In addition, the Polyamide 12 we use is very strong and heat resistant up to 100° C.
This is what real customers are saying about Bondtech
This extruder is flawless.
I can run faster and longer with reliability. No more clogged nozzles and half finished prints.
Perfect quality products, the best extruders on the market. In addition, perfect and personal service from Martin!
In my opinion the best extruder system u can get!! The results are just amazing!!
I am so pleased with the Creality CR-10 Kit very good quality. Printouts are so much better now …. RECOMMENDED !!!
The Bondtech product range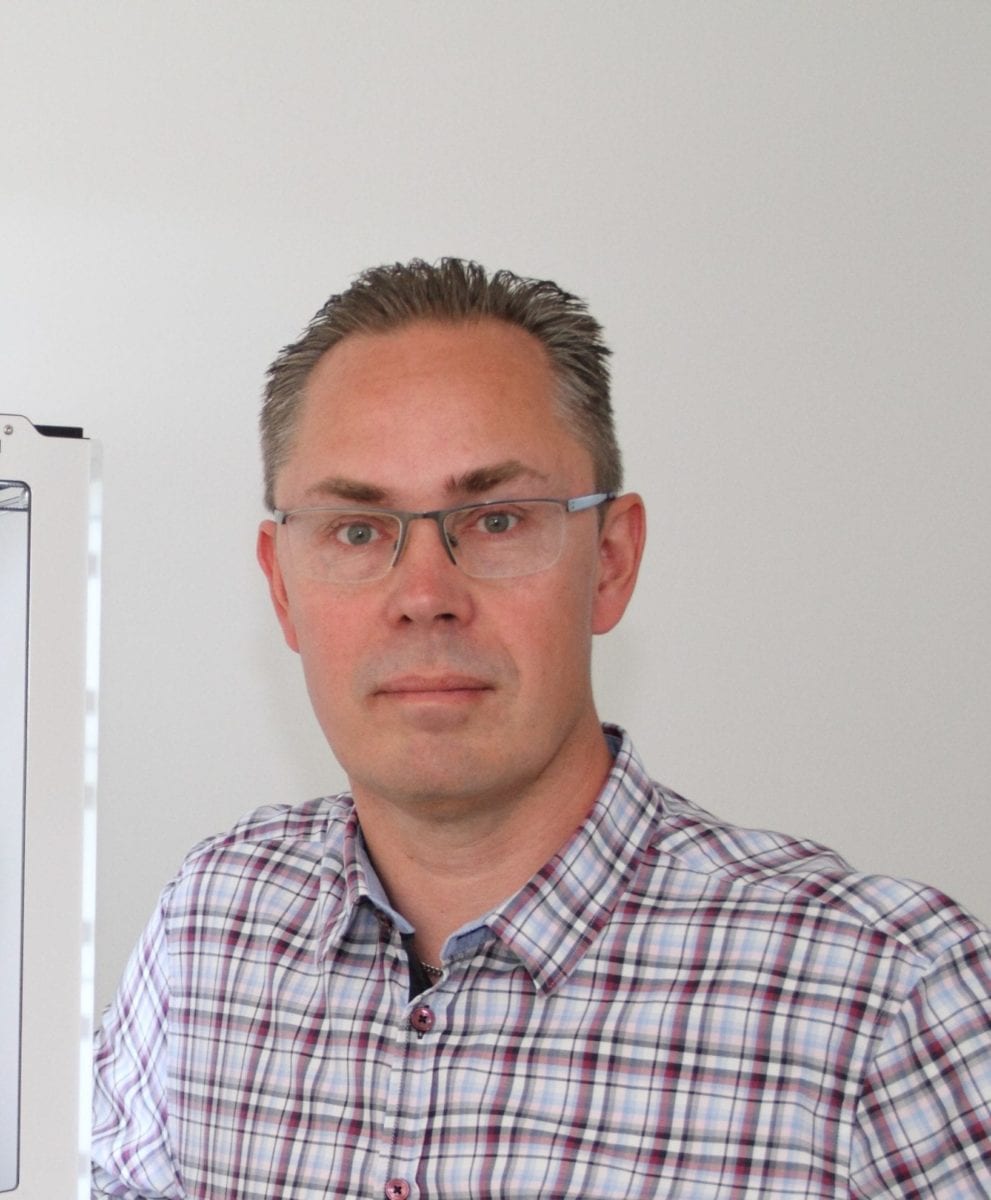 Martin Bondéus
Founder & CEO
Still not sure about what Bondtech can do for you and for your 3D printer?
Scroll down to know more.
Or fill in the form and send us your questions.
Some examples of Bondtech Upgrade Kits / Print Heads application
All Bondtech Upgrade Kits and Print Heads are focused on improving the 3D printer's filament feeding capability, as this is one of its most critical features. On more recent models, and many more to come in the Future, the Bondech upgrade kits also act upon the material extrusion, by improving the hotend, or the way the hotend is used.
The mission of Bondtech
to improve the reliability, performance and value of your 3D printer
Select below to purchase now
Or click the button to the right and search for a better fit to your needs >>>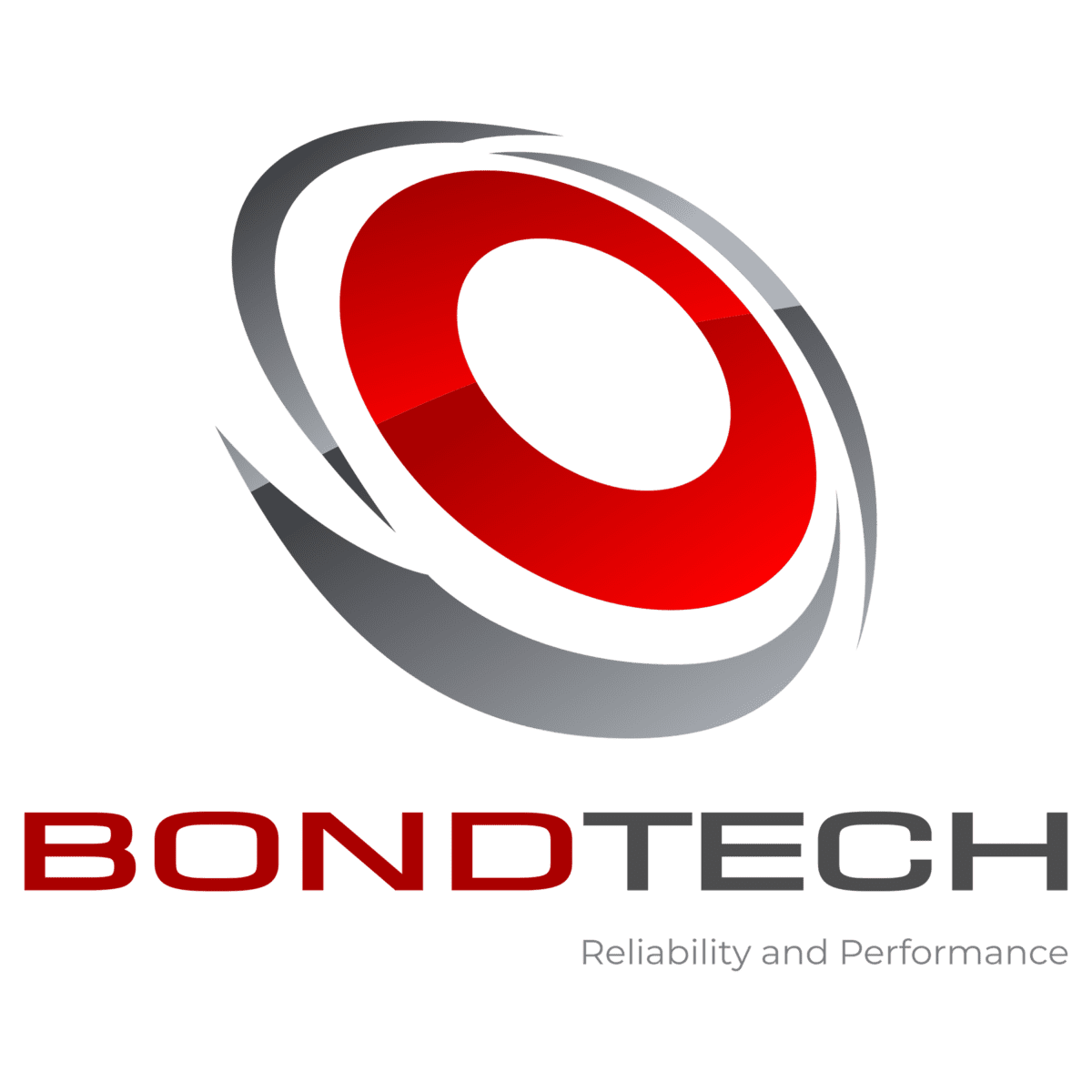 Why to buy from Bondtech?
At Bondtech we take great pride in our work, in our vision, and in our mission.
Bondtech created, and continuously develops, technology that eliminates the extrusion risks while adding more resolution and control to the extrusion process. More reliable, more precise and faster 3D prints all over the world is Bondtech's vision, and at the same time the foundation Bondtech is build upon. We see as our mission to follow and interact closely with our community to develop technologies that improve the reliability, performance and value of every designer's, enginer's and maker's filament 3D printer.
The most important reason we can give you is the quality our products show on the outside is a match with what we achieve inside. Intelligent design. Intensive testing. High precision manufacturing and assembly. Top of the industry support. Added value to your 3D printer. That's what you buy when you invest on Bondtech.
More and more OEMs trust Bondtech Dual Drive technology
Below is a growing list of models released in the market by their respective manufacturers featuring Bondtech technology. Units may include Dual Drive gears, standard feeders, or custom extruders. Big industrial machines, professional desktop printers, and simple RepRap units, all can benefit from our Dual Drive technology.