Making of Aliens' M41A Pulse Rifle Replica, by saddex3d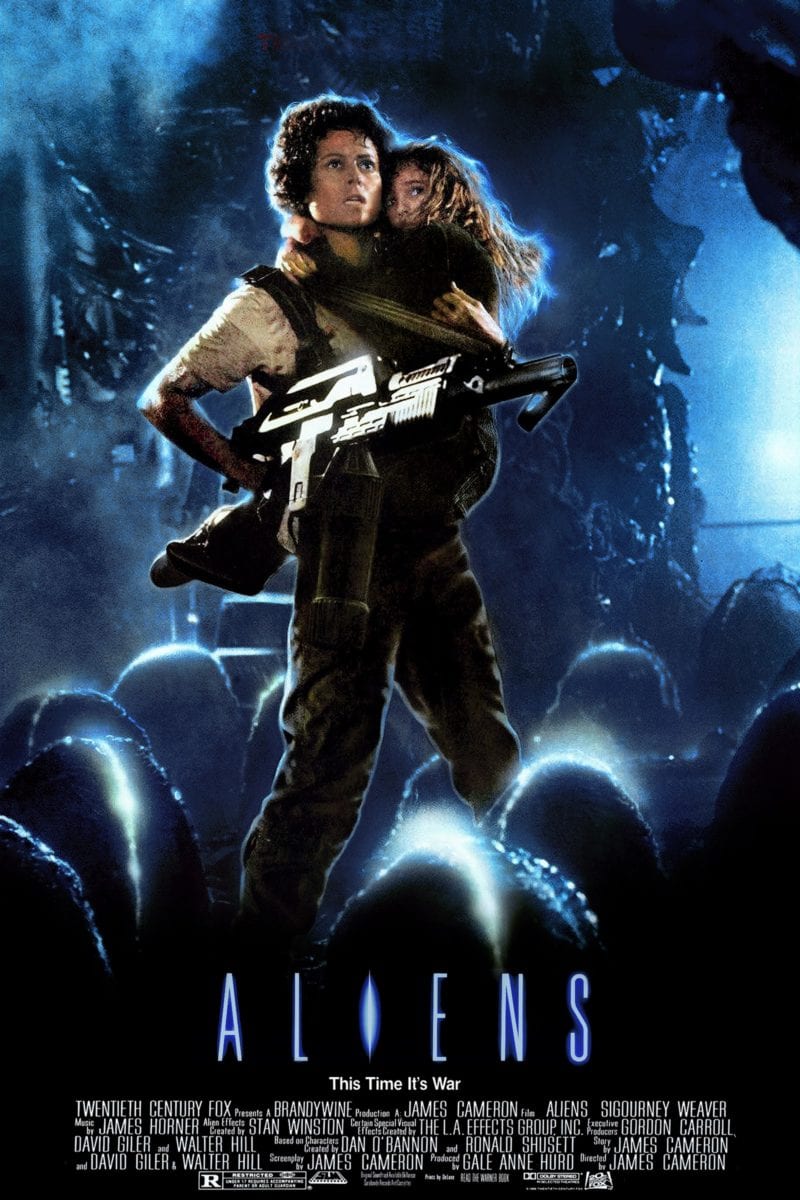 Aliens (1986)
This is a Twentieth Century Fox movie directed by James Cameron, sequel to Ridley Scott's Alien (1979), where Ellen Ripley fights and survives a group of nasty and aggressive reptilian-like alien killer creatures with acid blood, during a rescue mission on a deserted space colony where a young girl is the sole survivor. One of the 100 best movies ever!!! (according to IMDB)

The M41A Pulse Rifle is the iconic weapon held by Ripley in the poster and also in many combat scenes throughout the movie.
saddex3d, what can you tell us about this project?
"I made many different props/replicas from movies and games, so this one was a new idea that came from my Canadian friend Tarry (tmaxprops). Together we made many 99% accurate replicas with 100% customer satisfaction and this one won't be an exception." Dario Klepic, Feb 2020
During this project, saddex3d goes through 3 different steps:
3D design a replica of the iconic weapon. The project includes 25 parts, designed to be 3D printed; (current step)
3D print all the parts using a Prusa i3 MK3, upgraded with a Bondtech Upgrade Kit for Prusa.
Send the parts to his partner, @tmax_props from Canada, for finishing and paint job.
This model will at the end be sold through Tmax Props Etsy shop.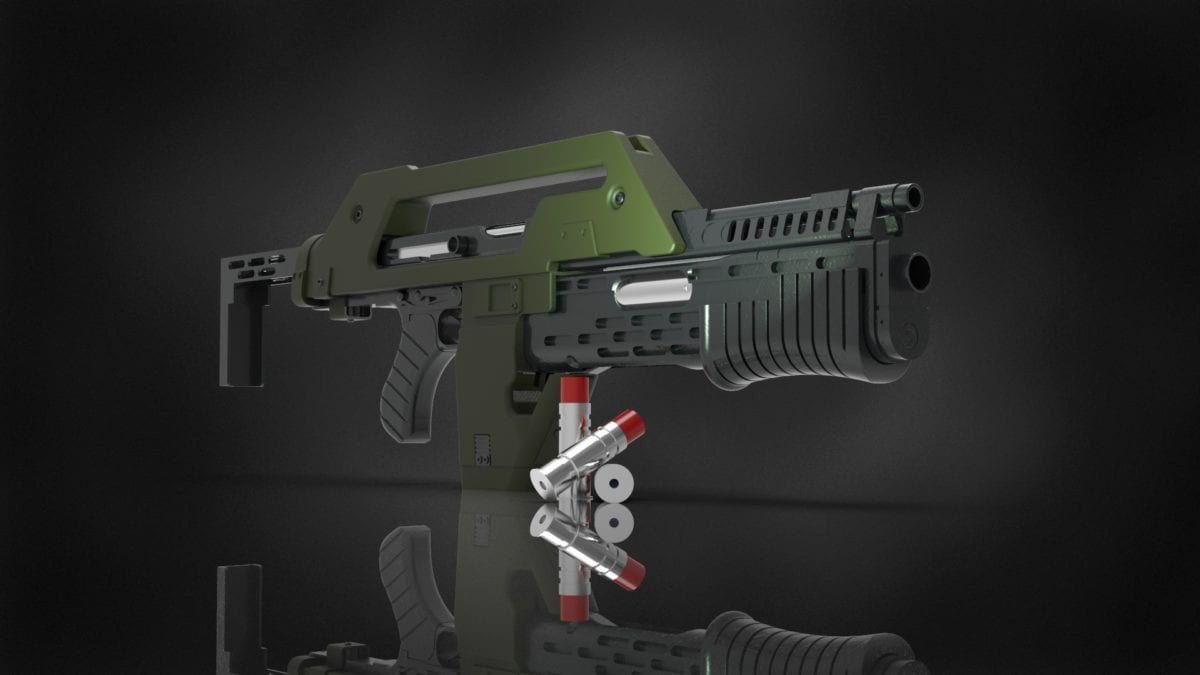 Currently at Step 1 – 3D modelling – Here is how to do it:
Taking measurements
First step to accurately create a replica is to take measurements of an original piece or of a good look-alike prop. In the case of the M41A, saddex3d went above and beyond to take note of all dimensions in every nook and cranny, from bulk elements to the very tiny details.
3D Modelling in Solidworks
Being this project a replica of an object, with mechanical properties, shapes, and snap-fits, saddex3d chosen to use Solidworks. Every single part was designed with engineering precision and tight tolerances without forgetting the tweaks to enable parts to be 3D printed.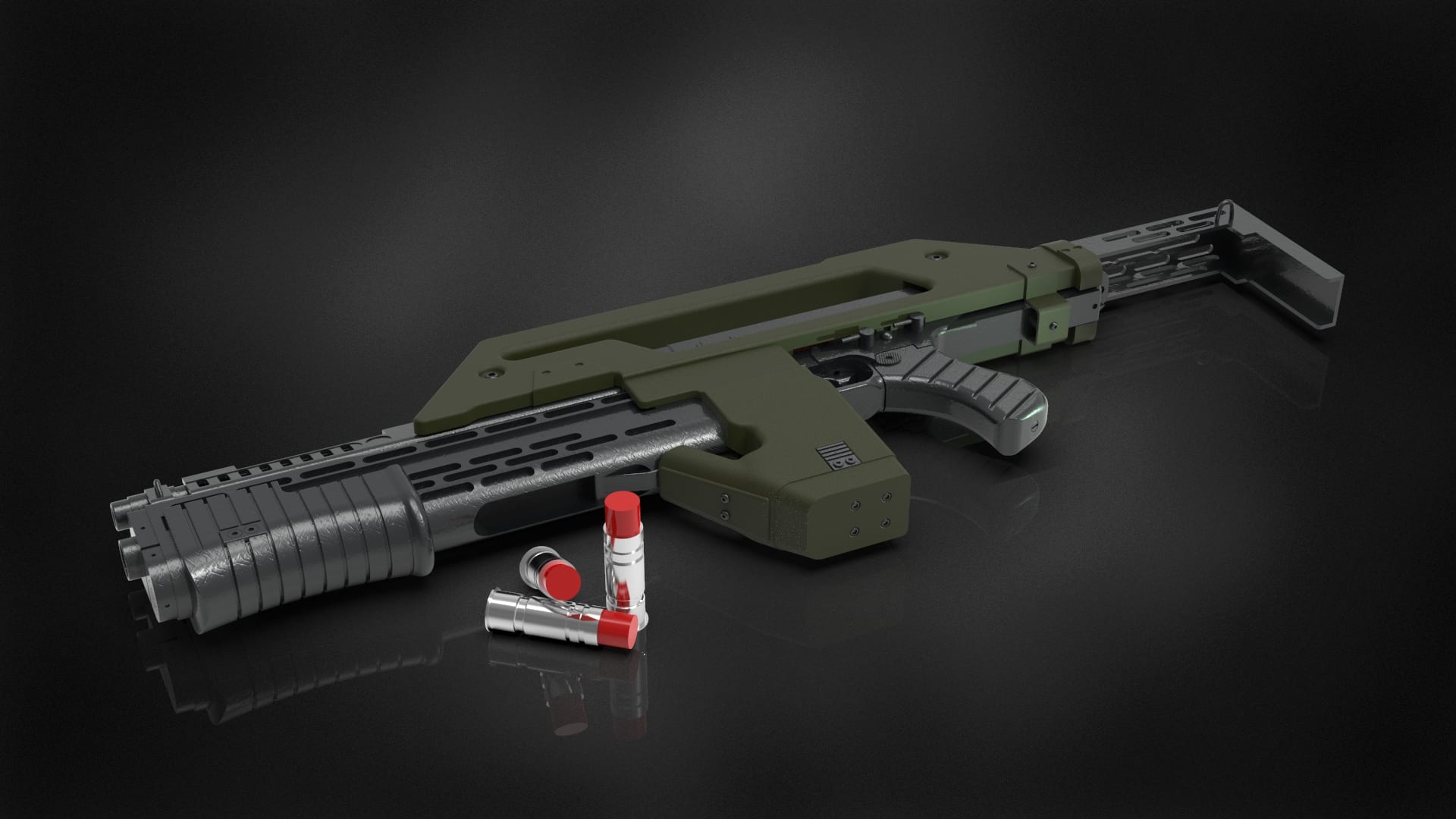 Making (BPR) renders
Render is a crucial part of the project. It gives the designer a way to detect what's missing or a sense of completion. In projects developed in Solidworks, Renders are easily made with PhotoView 360 and will provide a guide to the finishing process during post-production.
Who is saddex3d?
saddex3d is a 3D Artist from Osijek, Croatia
named Dario Klepic. In his own words:
"I am a self taught 3D modeler. I started using Solidworks with Star Wars diorama. After that I started to make weapon replicas and past year have been learning Zbrush and organic modeling. 3d printing is my passion. I am still amazed that something I create in a program, can be in my hands in a couple of hours." Dario Klepic, Feb 2020
Want to know more?
Register yourself or login to leave a Question, Reply or Comment in the section below.
If you didn't already, you can also subscribe to our newsletter to receive the short updates about our new products, updates or technology on your mailbox.
Thank you : )