Raise3D Pro2 Upgrade Bundle
Copperhead® Hot Block and Standard G2 Heat Break by Slice Engineering with bi-metallic technology to upgrade the Raise 3D Pro2 3D printer's hotend.
Solve the most common issues regarding under-extrusion and heat creep with this Slice Engineering upgrade.
EAN: 7350011414444
Only 11 left in stock
Bundle includes:
2x Copperhead™ Hotend – Standard – G2
2x Vanadium™ Nozzle – 0.4 mm
1x Boron Nitride Paste
2x Custom Industrial Heater – 50W 24V / 300 mm / bare leads
2x Custom Thermocouple – Type K / 285 mm / bare Leads
It's time to unlock the full power of your Raise3D Pro2, with the ubiquitous Copperhead®. We've built a reputation for outfitting 3D printers with premium engineering-grade components that drastically improve performance. The result is less down time, less wasted filament on failed prints, less tinkering, increased throughput, and higher resolution.

The Raise3d Pro2 Upgrade Bundle is more than just a streamlined all-in-one solution for the common problems facing PRO2 users, it's the next step in your additive manufacturing evolution. Get back to just pressing print and watching your dreams become a reality.
Note: Installation instructions for upgrading your Raise3D Pro2 with this bundle can be found here.
| | |
| --- | --- |
| Freight Weight | 62 g |
| Dimensions | 8 × 5 × 3 cm |
How To Change A Nozzle
These are the steps an user would take when changing the nozzle on the Pro2 upgrade:
Lower the bed and move the printhead to a comfortable position.
Heat the desired hotend and retract the filament about 20 mm.
While the hotend is hot, use a 12 mm or adjustable wrench to hold the hot block while using a 6 mm wrench to remove the nozzle. A 7 mm wrench is needed for other RepRap style nozzles.
While the hotend is still hot, use the 12 mm wrench to hold the hot block while using our nozzle torque wrench to secure the new nozzle into the hot block. If our nozzle torque wrench is not being used, it is important to achieve a torque near 1.5 Nm.
Below is a picture showing how an user would hold the wrenches for this procedure: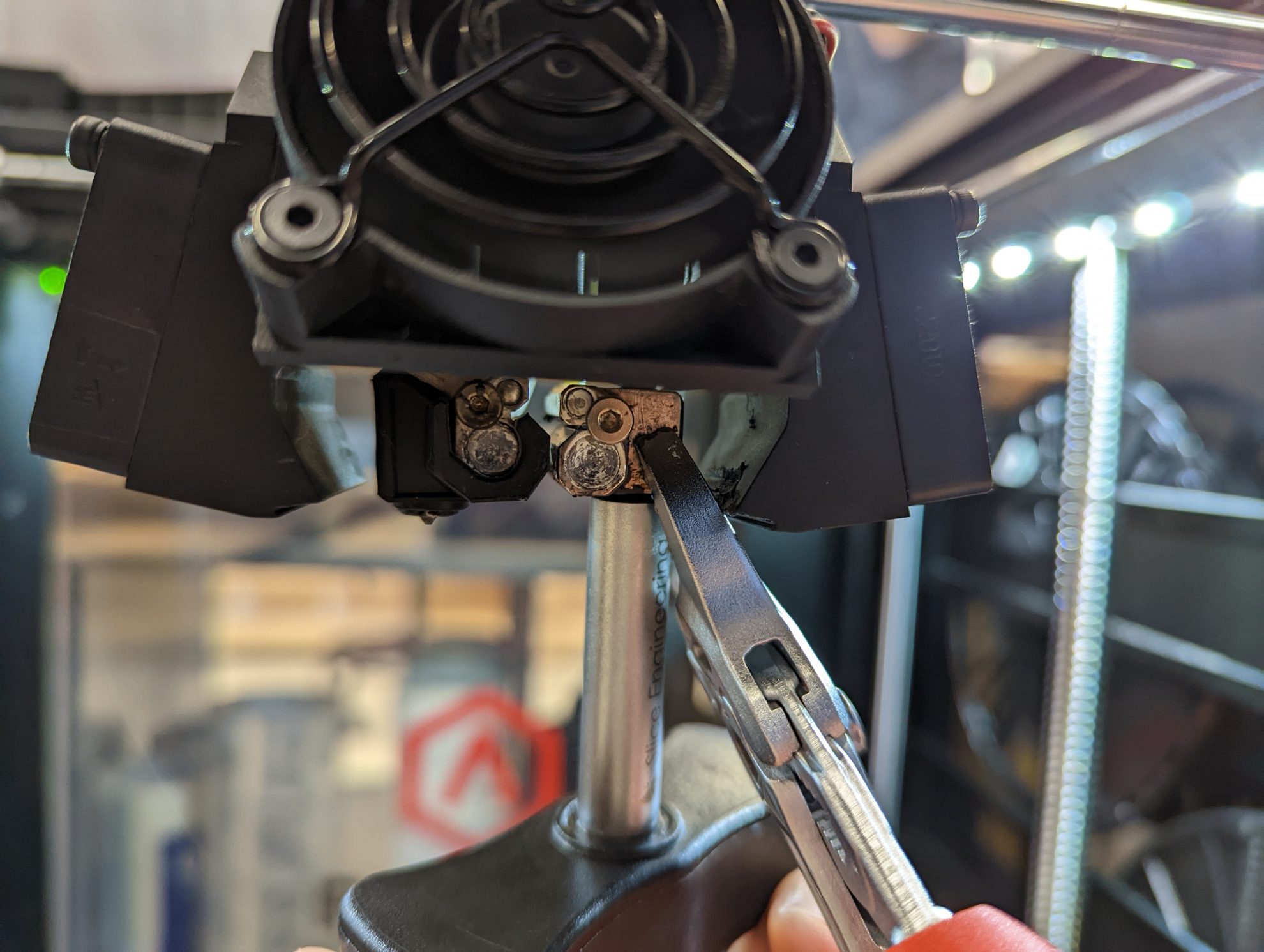 In the picture the left hand Copperhead block is using a Copperhead Silicone Boot.
Only logged in customers who have purchased this product may leave a review.
Related products