DDX Direct Drive eXtruder Phases 1 to 4
We presented recently our new
Bondtech DDX for Creality solution.
The DDX Direct Drive eXtruder is targeting all filament 3D printers from Creality, on the Ender and CR product families, that have these 2 mount points for the hotend on the X-carriage metal plate.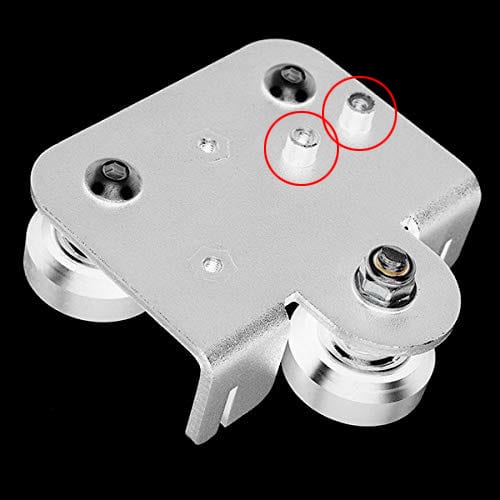 The DDX is a very versatile solution that brings improvements from the get-go, and was created especially for those looking to turn Creality units from Bowden into Direct Drive.
The DDX release on the 12th May, limited to 50 units, sold out in less than 24 hours. It was a very good sign the market is really looking for this solution, and especially one from Bondtech.
The DDX is a feeding and extrusion solution from Bondtech that allows upgrading the hotend as well, into 2 separate lines: Copperhead™ and Mosquito™. On each line, the user's investment is protected from the start. A step by step upgrade is possible, and most of the elements bought before are re-usable.
The main philosophy behind DDX includes 3 principles: minimalism; versatility; ease of installation and service. We wanted to add as little as possible to the system and make it very light, while keeping user options open to Future updates, thus contributing also to make it easy to setup.
Due to the variety of hardware choices in the Ender and CR families, and the variety of requirements and investment possibilities of users, we are developing the DDX product family using 4 consecutive phases, allowing a step by step upgrade.
This article is to tell you more about it.
Phase One > Using the Original Hotend
Available again from beginning of June!
Phase 1 is characterized for having a central unit, the DDX itself, and an adapter set that targets a specific model, or group of models. The Ender-3 and CR-10S Pro were the first 2 adapter sets to be released. The Adapter Set for Ender-3 is also compatible with Ender-5, CR-10 and CR-10S. The Adapter to the CR-10S Pro is expected to be compatible with the CR-10S Pro V2 as well.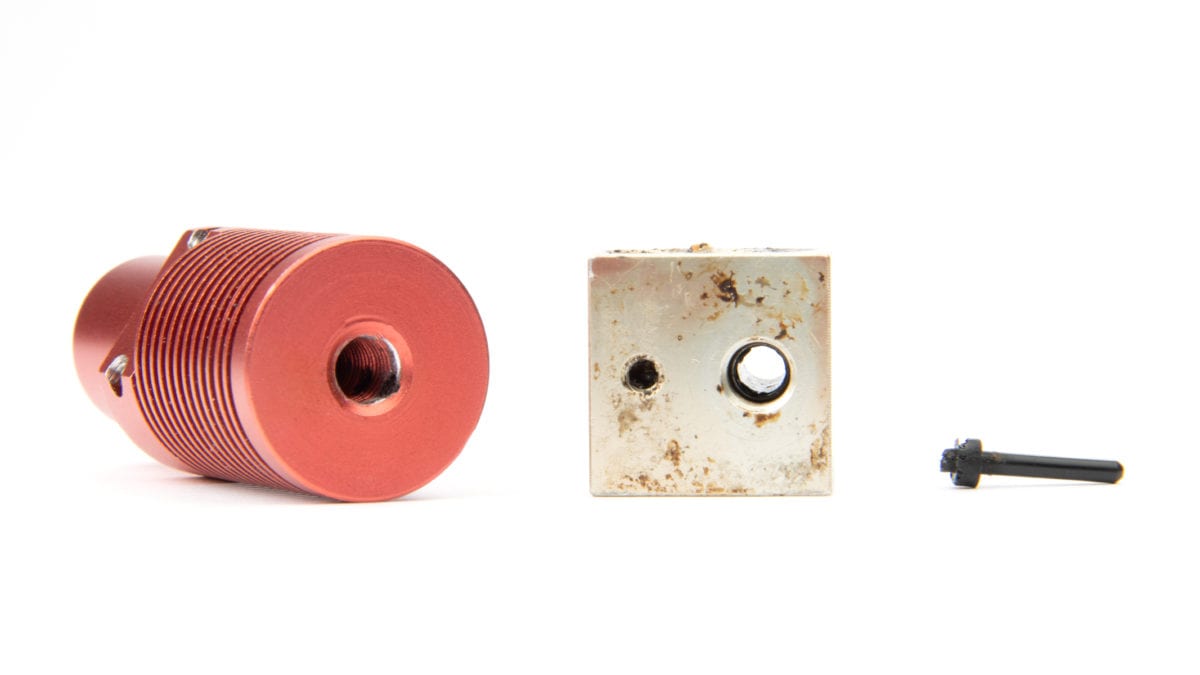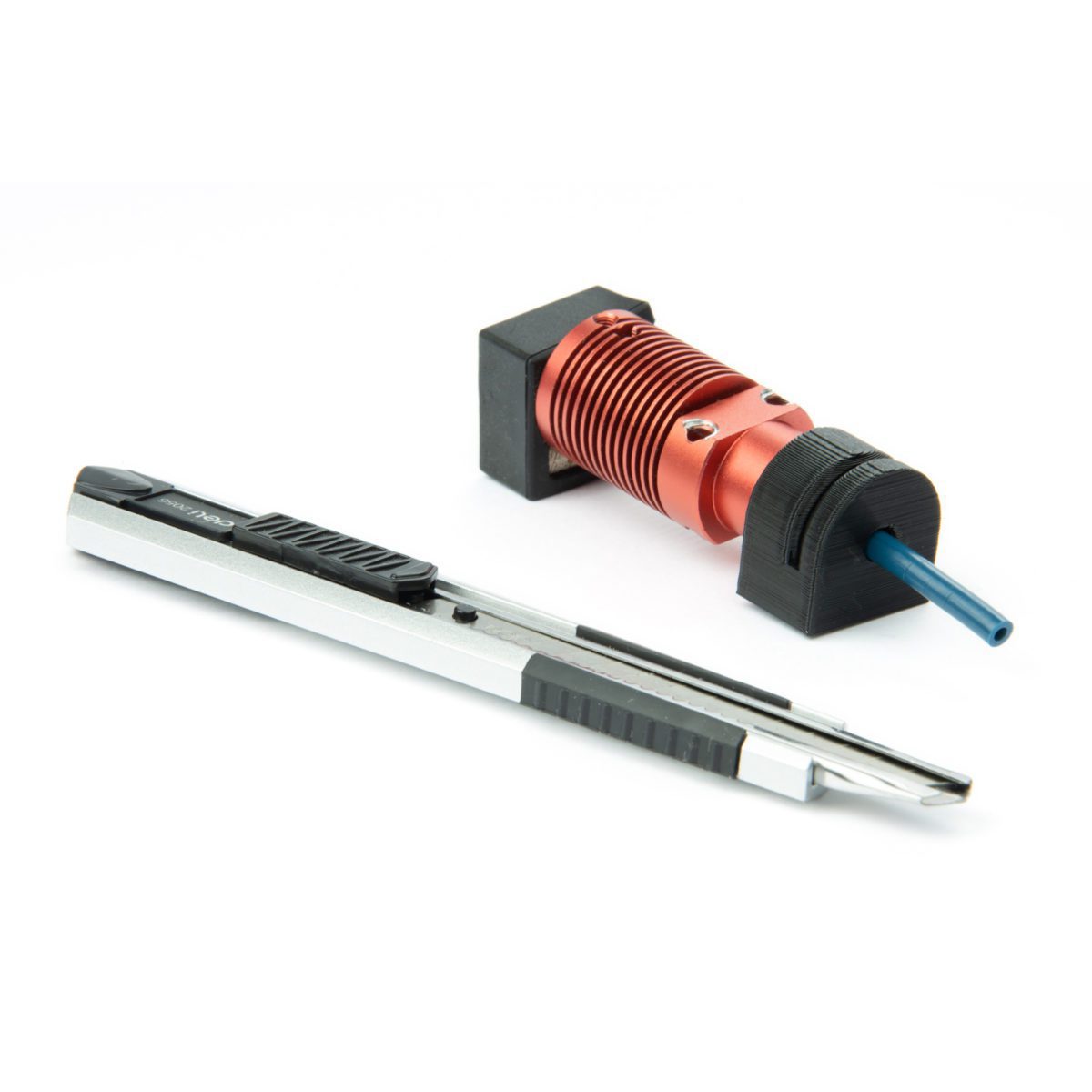 In the image above on the left we see a heat sink and a heat block from a CR-10S Pro, and a piece of filament from a cold pull.
In the image above on the right we see a CR-10S Pro hotend with a Capricorn tube and the cutting tool in place.
The Creality units use all-through heat-breaks and PTFE tubes that go all the way the hotend down to the nozzle. With time, the heat of the heat block and nozzle leads the tubes to shrink. The shorter PTFE creates pockets of space for filament to build up jamms and clogs.
On Phase 1 the DDX uses the original hotend that comes with the printer, and improves upon it by replacing the PTFE tube inside with a Capricorn. We also supply a model of a tool to cut it to spec. The main advantage of the Capricorn tube in relationship to the regular PTFE is known. It is more heat tolerant and shows less shrinking along time, while exposed to the high temperatures of the heat block and nozzle.
No cables or firmware changes are required on Phase One.
Phase Two > Upgrading to Copperhead™ Hot Block and Heat Break
Available from mid October!
Although the performance of the "Capricorn improved" original hotend is not bad, it has some weak points some users may want to address.
Using a Capricorn inside the the original hotend improves its reliability but the risks remain. The Capricorn tube is inserted in the hotend all the way down to the nozzle. Not an optimal solution. Heat will eventually shrink the Capricorn as well.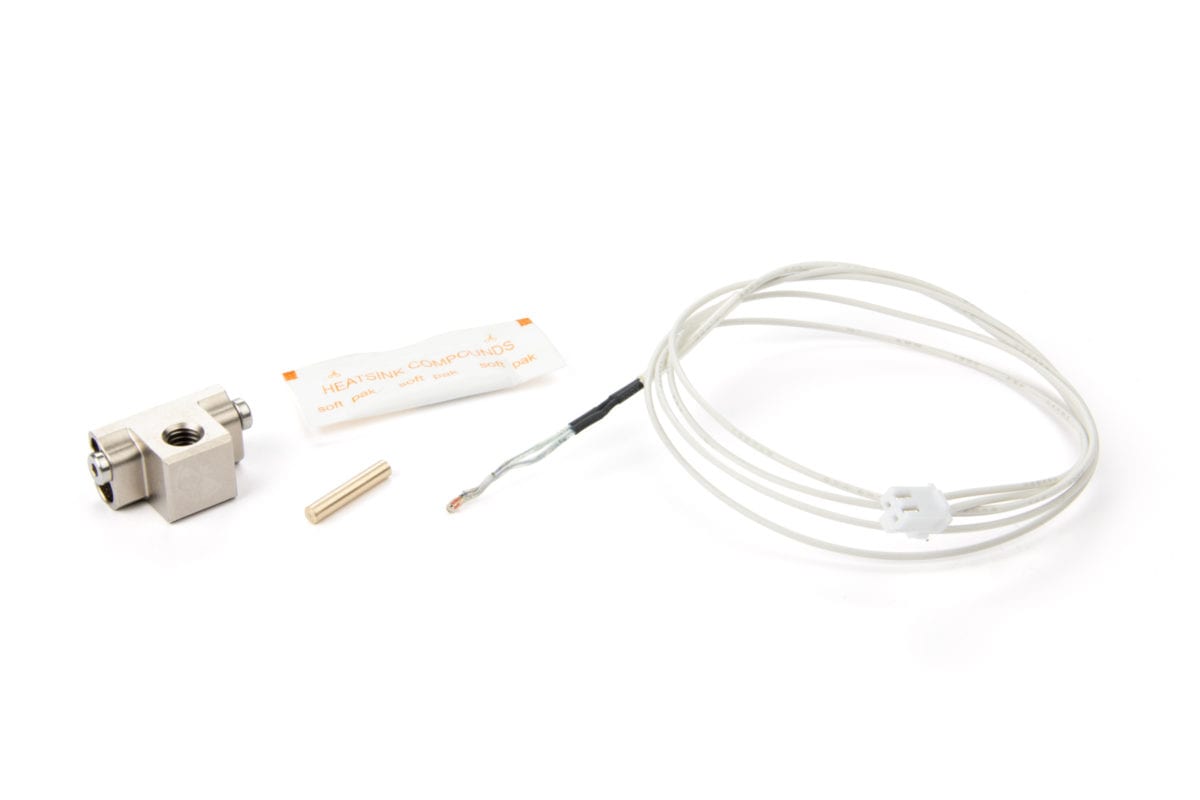 For that reason we created a very simple solution to adapt Creality Thermistors, so they can be used with Copperhead™ hotends.
On Phase 2, the components most responsible for Copperhead™ performance – the Nickel plated Copper Hot Block and Bimetall Heat Break – are used with the original hotend's Heat Sink (that comes with the printer).
Phase 2 is not available yet. We will have available the Slice C-E Heat Break, a version for Ender-3; Ender-5; CR-10; CR-10S.
We are also working with Slice Engineering to extend Phase 2 to CR-10S Pro and CR-10 Max, with the creation of a new C-Pro Max Heat Break.
Both solutions will be available mid October
No cables or firmware changes are required on Phase 2.
Phase Three > Upgrading to Copperhead™ and Mosquito™ hotends
Available from mid June!
Phase 3 will allow users to upgrade the whole hotend to a full Copperhead™ (screw mount only) or to Mosquito™ (or Mosquito Magnum™).
An adapter is available to fit each Slice Engineering's hotend model to the DDX. At this point, the same solution we created to adapt the Creality thermistor to a cartridge system, will allow for the original heater and thermistor cartridge to be used on these top of the class hotends.
This solution, although simple to implement and to use, limits the processing temperature of the hotend to 260° C.
If you are evolving from Phase 2 to Phase 3, you will need a Heat Break replacement, as the Copperhead Heat Sink only supports the Standard Heat Break.
No cables or firmware changes are required on Phase 3.
Phase 4 > Full Copperhead™ or Mosquito™ upgrade
Available from Mid October!
Phase 3 is good enough for users that want to achieve great performance while using regular and easy to print materials. Some technical material choices, users may want to use, fall beyond the Creality firmware and original hardware limitations. Creality units are set to work with materials which processing temperature is limited at 260 °C. It is known some Nylons and Polycarbonates require higher temperatures to be properly processed.
Phase 4 brings Slice Engineering hotends along with their 300 °C thermistor and 24v 50W heater cartridge, for users that want no such limitations. Work limits are raised up to 300 °C to allow all thermoplastic materials printable on an open chamber. Upgrading the thermistor requires to change the temperature tables on the firmware, and requires new cables sets we are preparing.
For Phase 4, two customized cabling solutions will be available for several models, more on the professional side, that may allow this upgrade. They will not be available soon but they will come in time, and no previous investment will be wasted.
Phase 4 will require cables and firmwares to be replaced.
We want to state the obvious. Bondtech is not Creality. This meaning, we have no participation neither responsibility over their product design and manufacturing. Due to observed small inconsistencies on Creality manufacturing, sometimes models may require different solutions than expected, or small adjustments. Please be aware and prepared.
Want to know more?
Register yourself or login to leave a Question, Reply or Comment in the section below.
If you didn't already, you can also subscribe to our newsletter to receive the short updates about our new products, updates or technology on your mailbox.
Thank you : )